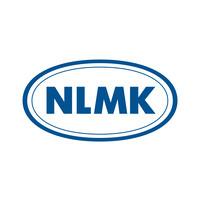 NLMK
NLMK Europe employs almost 2,000 people at production facilities in Belgium, Denmark, France, and Italy. Its business model is focused on processing steel close to customers. Key end users include the automotive, shipbuilding, construction and energy-producing companies, as well as offshore windmill manufacturers.

3.1
MILLON TONNES OF VALUE-ADDED STEEL PRODUCTS PER YEAR

100%
OF RAW MATERIALS PRODUCED IN RUSSIA

1.46
BLN USD - INVESTMENTS IN ENVIRONMENTAL PROJECTS
Our Activities
NLMK Europe acknowledges the importance of motivating employees and developing their skills to increase competitiveness and stay committed to a sustainable growth strategy. The company remains focused on safety issues and developing employee skills, on the efficiency of production systems and protection of the environment, on providing customers with high quality and safe products and making them more competitive in their respective markets.
NLMK Europe Plate
NLMK Europe Plate, a part of NLMK Europe, manufactures a large spectrum of heavy plates and ingots. It has production capacity of 1.75 million tonnes of steel per year. Its steel portfolio includes high value-added products like quenched & tempered steels, tool steels or off-shore grades.
NLMK Europe Strip
NLMK Europe Strip, a part of NLMK Europe, manufactures uncoated and coated steels. Its production capacity is 2 million tonnes of hot-rolled steel, 1.5 million tonnes of pickled steel, 0.6 million tonnes of cold-rolled steel and 0.7 million tonnes of galvanized steel per year.
As part of its Human Resources policy, NLMK Europe attaches great importance at attracting and hiring strong personalities and excellent professionals. Motivating and developing the competences as well as promoting the right persons is perceived as a key company responsibility. Because our employees are NLMK's primary asset, each year the Company implements ambitious plans for training and skills development, combined with a policy of regular and transparent internal communication.
_______________________________________________
Our Culture
​

Our HR Management keys
Improve working conditions and occupational safety

Maintain a competitive level of pay

Improve onboarding procedures

Encourage employees to take an active part in professional development and retraining programmes

Introduce health promotion initiatives for employees and their families

Work together with universities that provide industry-oriented professional education, for example, the National University of Science and Technology (MIS&S), and schools
​

90%
of employees receive training
NLMK Europe is a learning-oriented organization where a culture of continuous improvement and service excellence permeate all areas of the company. NLMK Europe has been developing this continuous improvement culture across all its production sites.
Based on the strategic objectives known by every employee within the organization, the Company has established development plans to incorporate important initiatives and ideas of improvement.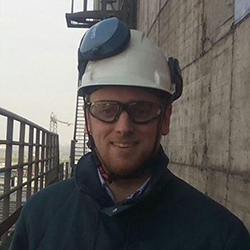 FRANCESCO VENTURI
Process engineering
"I became part of NLMK Group in January 2012 and now, after 4 years in steelmaking production with different jobs, I work as a process engineer, focused on steelmaking processes.

My task consists of monitoring the whole process, new products development and the optimization of the plant. Every day is a new challenge for me and for my team, because the continuous improvement never stops, considering our products and processes. The process team is composed by 4 people, we work very closely in order to improve efficiency and grow up our knowledge in different areas of the plant.

NLMK is giving us the opportunity to demonstrate what we're able to do and we will not miss this challenge."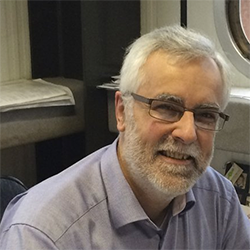 JEAN-LUC MULLER
Operational Manager Procurement
"I joined NLMK Europe in 1986 and then have been hold Position of a Maintenance Technician for 15 years.
Then moved to the Procurement department as Purchasing Manager in 2001.
I wish to improve current practices on the various sites and enjoy developing this area of his work.
NLMK Europe enables an internal benchmark to be carried out and the creation of new practices that will bring about true coordination across the board in the short and medium term."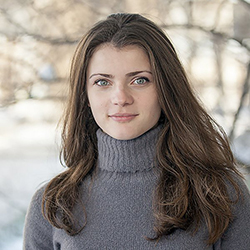 JULIANA TSVETKOVA
Senior Expert, Production Improvement Department
"Working at NLMK is an opportunity to participate in challenging and exciting global projects. Apart from the work process, the Company has given me an excellent chance to get training within the NLMK Group Leaders 2025 programme.

For me personally, self-improvement at NLMK Group means working in the production improvement department, which implements continuous improvements. NLMK Group has been recognized as the world's most efficient steel company. I think that all those who work here have every reason to be proud."