GSK
We Unite Science, Technology And Talent To Get Ahead Of Disease Together.
AHEAD TOGETHER

We are a global biopharma company with a purpose to unite science, technology and talent to get ahead of disease together.

We aim to positively impact the health of 2.5 billion people over the next 10 years. Our bold ambitions for patients are reflected in new commitments to growth and a step-change in performance.

We are a company where outstanding people can thrive.

38m​
People Are Living With HIV Worldwide
1 in 3
Of Us Will Be Affected By Shingles In Our Lifetime
25
Of Leading Research To Help People With Inflammatory Conditions
Vaccines
Vaccines help protect people from infectious diseases at every stage of life. Our vaccines portfolio is the broadest in the industry, helping protect people from meningitis, shingles, flu, polio, measles and many more. Today, two million doses of our vaccines are administered daily, and 4 in 10 of the world's children receive a GSK jab each year. We use diverse platform technologies from adjuvants that improve vaccine effectiveness through to mRNA technology. These are at the heart of our pipeline differentiation.
Specialty Medecines
Specialty medicines are prescribed by specialist healthcare practitioners. For GSK this includes our cancer medicines that have life-changing potential for patients. We're also developing medicines for immune-mediated conditions, including the first new medicine for the chronic autoimmune condition lupus in over 50 years. We are global leaders in developing medicines for HIV. Having pioneered the first HIV treatments in the 1980s, our goal now is to limit the impact of HIV on people's lives by treating, preventing and ultimately curing it.

General Medecines
General medicines are usually prescribed in primary care or community settings by general healthcare practitioners. For us, this includes our inhaled medicines for asthma and COPD, antibiotics and medicines for skin diseases. Every day, these medicines improve health and make life better for millions of people all over the world. For more than 50 years, we've helped millions of people with respiratory conditions to breathe more easily, including the first inhalers in 1969, and we remain the industry leader in respiratory science.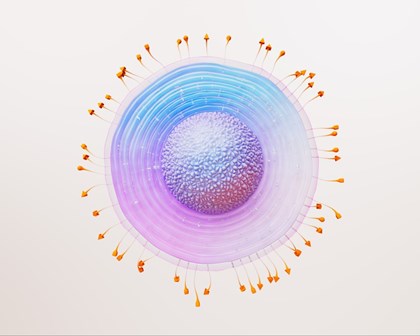 MEET SOME OF OUR TALENTS
Learn All About Your Future Colleagues


OUR VALUES
Be You. Feel Good. Keep Growing.
We are a science-led global healthcare company with a special purpose: to help people do more, feel better, live longer. Turning that purpose into reality starts with our employee experience, because we know when we feel at our best, we perform at our best. GSK Belgium is an attractive and modern employer, and is consistently recognized as an attractive employer over several years.